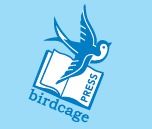 I am very fortunate that 2 of our 4 kids LOVE art!! They enjoy going to the art museum and experimenting with various art techniques. Lydia actually has been learning a little bit about an artist weekly. It's not into great detail, but enough to see the many different forms of art. I have been trying to think of a way to help review the pieces that we have looked at so far, and thanks to
Birdcage Press
I have a great review game called
Art Ditto
($24.95).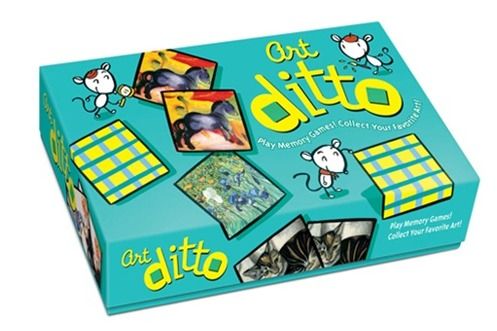 Art Ditto
(for ages 4 and up) allows you to play memory games with your child using various paintings. The artwork featured on
Art Ditto
cards are paintings of horses, birds, cats, fruit still life, flowers, boats, tigers and music. A wide range of artists from the 1400s to modern day are highlighted for the kids this way.
You can play with 2 or more players. Each player gets a full-color "collector" card (or more than one if only two players). The cards are laid out similar to playing other memory games and you work to collect the art work featured on your "collector" card. You can play it simply that way or make it so that you can block your opponents ability to get a match if you uncover cards that are a match for them, you keep a card and give them one. It guarantees fewer matches for them.
Art Ditto
though can also just be used as a simple matching game for younger children. Simply give your child the collector cards and tiles. Have them match up the art pieces. So even playing alone children can see the great detail of these artworks and how different similar items can be drawn/painted.
The collector cards can be used to highlight the whole picture or just scenes from the artwork, depending on the side that you want to play.
The tiles provided for play are full-color and very sturdy. Lydia and Caty both loved just looking at the artwork on these.
This was a simple and fun game that was great to pull out for those times when the girls needed to feel like they were playing a game, but I wanted to make sure they were still learning something.
Some games:
we would play and just comment on the colors.
we would discuss the details of the still life art versus the more abstract animal (like in the picture above)
we would compare realistic versus abstract
we would attempt to draw in our art journals the artwork they were seeing
we would have discussions about the types of instruments on the music cards
we would discuss which boat we felt more comfortable going sailing in
we would look at the brush stroke sizes on some of the tiles to see which artwork appeared well blended
The possibilities in how you can use
Art Ditto
are really endless. Whether played by following the enclosed instructions or making up your own rules.
Art Ditto
has been an inspiration for Lydia when it comes to learning about art/artists and even attempting her own drawings. With so many pieces to view in the game, she can see that art can cover a wide array of paintings and drawings.
Birdcage Press
has several different card/board games to help inspire young minds to love art. Their games are sold at fine art museums worldwide. We have bought two other of their games at our local art museum and really love them.
Games are easily stored in sturdy boxes
Games are easily stored due to size. We all have limited space, and these games are great for limited classroom/home space
The tiles/cards for the game are very sturdy and made to take a beating
The full-color images are gorgeous
The instructions give you a list where you will find the artwork in museums (and that's a big deal because both girls ask me where the artwork we are looking at is located.
I plan on encouraging Joey to sketch his own copy of the tiles in his sketchpad. This will help him with fine motor skills. But the size of the tiles will not be overwhelming for him. He's funny like that. If I had him an 8 x 10 copy of a print to look at, he is overwhelmed. But if these smaller tiles and boards do not seem to overwhelm him. Just another use for
Art Ditto.