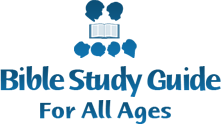 Do you have kiddos that just do not enjoy Bible Study time? Do they cringe at sitting for long periods and struggle to understand what is read to them? Do you have trouble explaining or just planning how to present Biblical material to them?
Bible Study Guide for All Ages
is a wonderful resource if you dealing with these issues.
Bible Study Guide for All Ages
, allows kids of different levels to study together at the same time and learn at a level that each is comfortable with. This curriculum which is good for both school and home use, really allows children to understand and see what Bible passages will mean in their lives if they choose to apply them.
We recently had the opportunity to try a variety of their learning materials in our home. We used:
Primary Teacher Guide
($9.95) Easy to follow, step-by-step instructions are given to help the teacher/parent through their student work pages. Activity suggestions are given to go along with the workbook pages, and even songs that you can play from the Children's Song CD Set to help your children remember even more from each lesson. You can download sample pages from the
Primary Teacher Guide by visiting here
.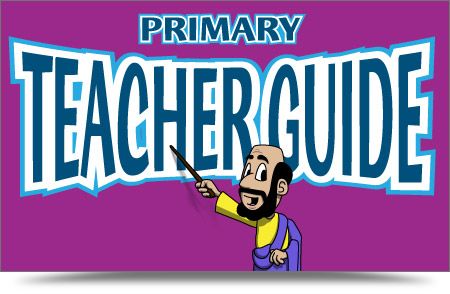 Primary Level Student Pages
($5.95) The Primary Level Student Pages really present Bible material in a fun and easy to understand format. Children are encouraged to color and learn to follow directions. Bible material is presented in a way for them that is not overwhelming. But the versus are also shown how to be applied in their lives. You can
view sample lessons
here.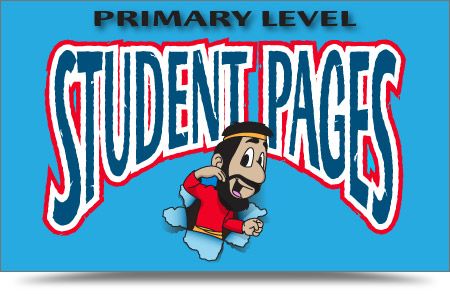 Bible Book Summary Cards
($24.95) These flash cards (which are larger sized and made of sturdy paper) are made to help your students to learn about all 66 books of the Bible. They summarize in kids terms the information in each one.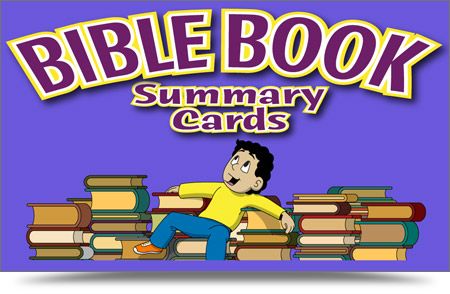 Children's Songs CD Set
($19.95) There are 90 songs on this 2 disk set. They range from ways to remember the Books of the Bible to Bible stories. There are songs about the Fruit of the Spirit and how to have good attitude.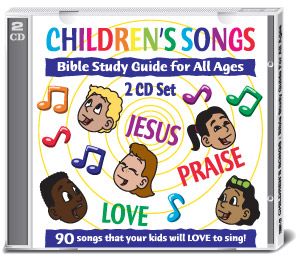 We received this large box of materials and dug right in.
The
Primary Student Level
is designed for students in Grades 1 - 2 . Caty and Lydia both used these sheets. I see these pages as a great way to introduce your children to really look more in depth at the scripture they are reading. Caty enjoyed coloring her work pages (although the Primary Level was a bit tougher for her and she would actually need the Beginner pages) and actually followed the worksheet directions as I read them. Lydia enjoyed the pages also, and did follow the directions well.
The
Teacher Guide
made it easy to go through the lessons and you can use whatever translation of the Bible that you choose to use. I would definitely say that the Teacher Guide is a must to use this program most effectively and to get the maximum benefit from the material being presented.
The
Bible Book Summary Cards
were very colorful. They kept the girls attention and asked them important questions. Trouble is, no matter how nice and colorful a flashcard is.....my girls hate flashcards. So our girls didn't "enjoy" them much, but the information that is presented I found to be very thorough for this age group and something to definitely get if you are trying to present an indepth Bible study at a child's level. If you are on a tight budget, you could forgo purchasing these immediately, but they would be a good idea.
The final goodie in our box was the
Children's Songs CD Set
. This 2 disk set holds 90 songs meant to be played either on their own or along with the lessons. They are used with all the curriculum levels. You can listen to samples of the songs by
following this link
. But did the girls enjoy them??? No actually they did not. They are very picky about music and did not like the songs. Now the tunes are definitely catchy and fun. Just what most children enjoy, but our girls enjoys our own songs better. So don't let my girls opinion solely decide your what you may think of the
Children's Songs CD set
, please take some time and listen to the
song samples
.
Overall, we have enjoyed using the
Primary Level Student Pages and Teachers Guide
. I will still sneak in the
Bible Book Summary cards
since the information on them is so very important to learn. Would we recommend using Bible Study Guide for All Ages? Yes we would. The simplicity and ease of use is great for busy families with multiple levels to teach. You simply purchase your children's levels and they can work on their sheets at the same time as the others. If your child is feeling overwhelmed about studying their Bible or just having a hard time trying to understand,
Bible Study Guide for All Ages
has created a product to make this process easier.
Several members of the
Schoolhouse Review Crew
were given the privilege to review all levels of materials from Bible Study Guide for All Ages. Please take some time to see how they used their materials with their students of various levels to see how they would make a good fit for your family.