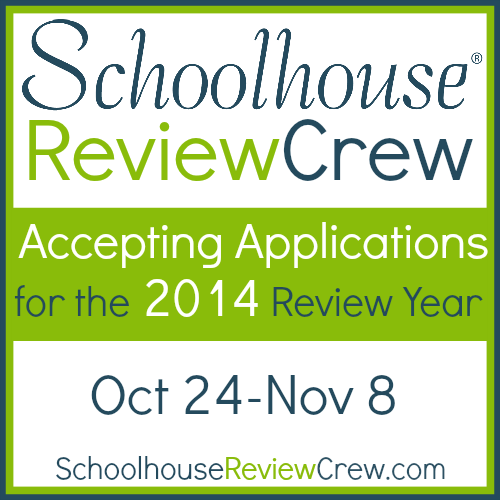 We have been on the Review Crew for 2 years now and absolutely love it!!! We have gotten to use so many new products that we would have never gotten or even known about if we did not have this opportunity.
We have also met some wonderful and caring people along our journey. The Crew Mates ROCK!!!
There are some requirements to be on the Schoolhouse Review Crew:
First of all you must be a homeschool mom or dad. You don't have to homeschool all of your children, but you must homeschool at least one.
You must be willing to use the review products for about six weeks in your homeschool, before writing your review. Review periods have deadlines and requirements for the reviews. You must be willing to follow our requirements.

No, that doesn't mean you must write a positive review. But it does mean that there are certain elements that are required. And the deadlines are firm. If you are often late for deadlines, the Crew is probably not for you.
You must have a blog on which to publish your reviews, and be sure you have an active blog with a following. By active blog, I mean that you should be blogging regularly, at least weekly, about your family and homeschool (in addition to your reviews). Your blog should have followers — RSS feed or email subscribers, as well as in social media. I'm sorry, but we don't accept brand new bloggers who just set up their blogs for the purposes of applying to our team.
Are you using social media to promote your blog? Activity on at least one social media platform is a requirement to serve on the Crew. Which one is up to you — Facebook, Twitter, Pinterest or Google Plus are our preferences. You will need to be willing to promote your reviews there and post a widget or plug-in publicly on your blog, indicating how many followers you have in social media.
You must be willing to check into our Review Management forum. This is where we communicate with our team. We do everything possible to make things easy for you, outside of writing the actual review, but you need to be willing to participate by checking in Monday through Friday.
Anyway, if you love to blog and meet the requirements above, you should apply for the upcoming