Peter Rabbit and Jack the Jumper
How Peter Rabbit Went to Sea
Cost: $4.00 per book (hardcover)
Age Range: All ages, but suggested for Ages 3 - 9
Publisher:
Kinder Cottage Publishing
We are HUGE Peter Rabbit fans at our house, so we were very excited to get the opportunity to review two titles from
Kinder Cottage Publishing
. We were given the opportunity to read
Peter Rabbit and Jack the Jumper
and
How Peter Rabbit Went to Sea
.
In
Peter Rabbit and Jack the Jumper
, Peter is back at it again. You would think that he would have learned his lesson before, but Jack the Jumper gets him in trouble when they visit Mr. McGregor's cabbage patch. Will they make it home before Old Mother Rabbit get there?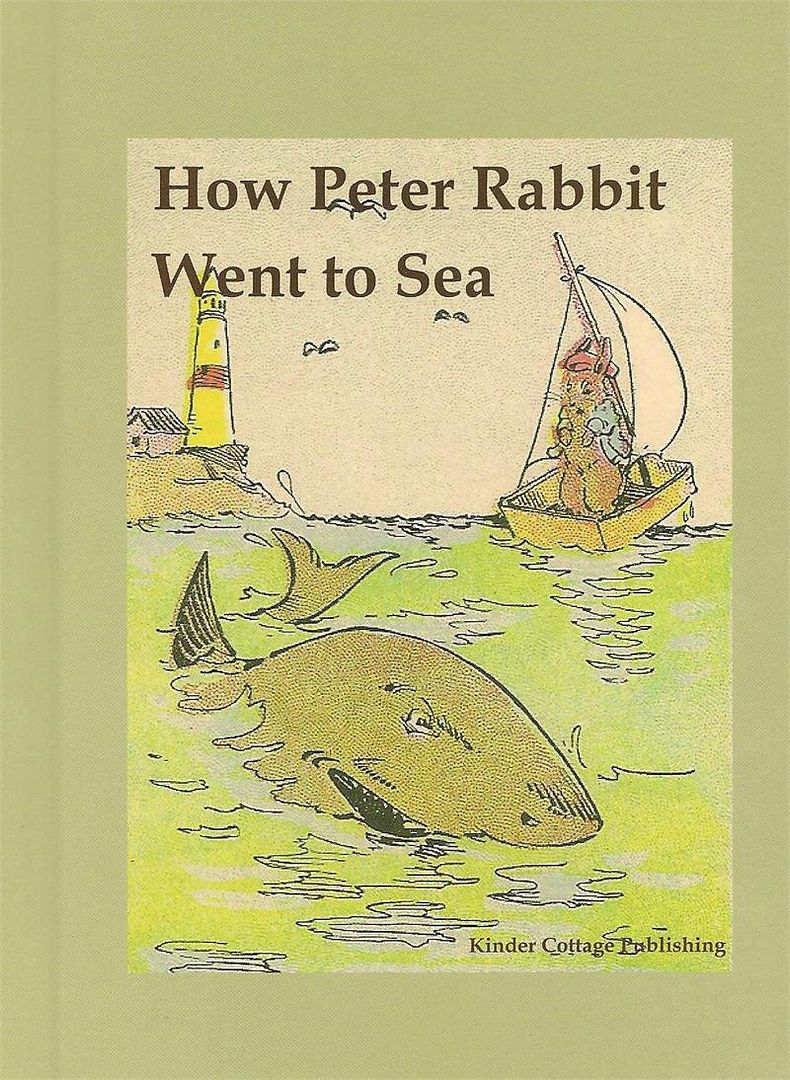 In
How Peter Rabbit Went to Sea
Peter is back at his adventures again. This time he tries to be a pirate. Only to discover how hard it is for a rabbit to go sailing. What will Old Mother Rabbit do when Peter gets home?
Caty and Lydia both love to sit down and read Peter Rabbit stories. They also love to watch the Peter Rabbit cartoon on TV. So I was really hoping they would enjoy these stories. They were both ones that we had not heard before.
Caty was not disappointed. She loves Peter Rabbit's adventures. She is adventurous herself. We have repeatedly read the stories, and she loves to say, "Peter....why didn't you listen?" Because she knows that Peter Rabbit likes to do his own thing and he always gets into some trouble that he needs to figure out.
These books have been great for our new travel lifestyle also. The books do not take up much packing space. These books have been to Houston, Madison WI, and to Raleigh, NC. They are beautifully illustrated also and we love looking at the details in the pictures and discussing them.
How have I been using them?
Well Caty is a unique child to work with when it comes to educational activities. She has gotten pretty excited about the Peter Rabbit books, so we have been concentrating on spotting sight words, doing math activities, and even reading comprehension.
While we are reading, we would practice acting out the scenes. We measured how far we could hop like rabbits. We attempted to make paper boats and float them in the bathtub. (Sorry, someone "helped" me download my camera and she deleted my photos).
We talked about making good decisions and how we should look at the warnings that are given to us. Peter always made bad decisions and ignored the warnings given to him. This caused him much pain and trouble. This really opened good discussions with both Lydia and Caty about looking at the warnings given to us.
Lydia is an early reader, she was able to read some of these books with help to Caty. This really helped her confidence. She felt good that she could read to her little sister, the way Joey used to read to her.
I am actually planning on ordering more of these titles and turning them into small unit studies for Caty to use. We can easily cross math, science and even a little history into our reading together. This will help me sneak school in on Caty when she is in one of her roller coaster moods.
The books are sturdy, the covers are well made. The pages are fairly heavy also. The girls got into a fight one day and the book withstood their pulling and tearing.
I also think they would make a wonderful gift for someone expecting a child. What a great gift that keeps on giving!!!
We would highly recommend purchasing any of the Peter Rabbit titles from
Kinder Cottage Publishing
. They are priced reasonably (both individually or as a set). They are well made and beautiful. A really nice treasure!
Several members of the Schoolhouse Review Crew were given the opportunity to try out Peter Rabbit titles form
Kinder Cottage Publishing
. See how they enjoyed the titles in their homes and how their families used them.