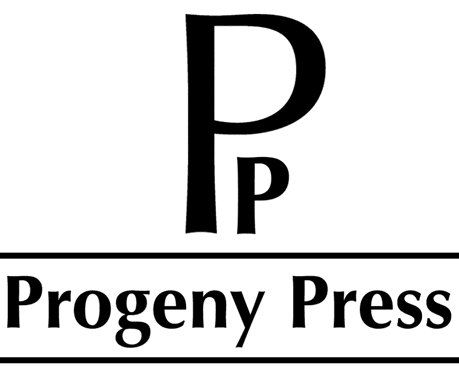 Some times we all need a little help. Especially when we are multi-grade teaching and trying to just keep up with life. We all know that homeschoolers are not truly busy...lol. We recently had the opportunity to try out study guides from Progeny Press.
We had the opportunity to try: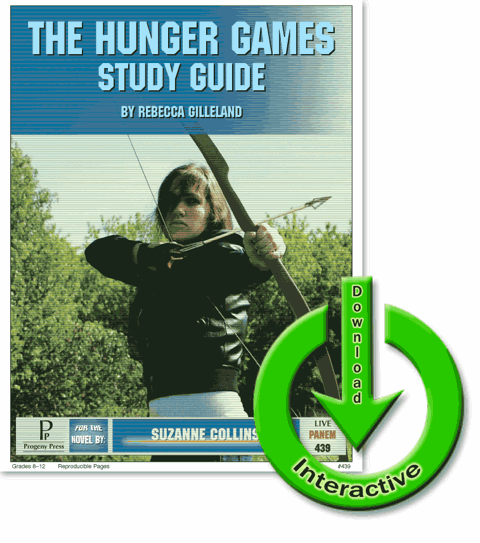 And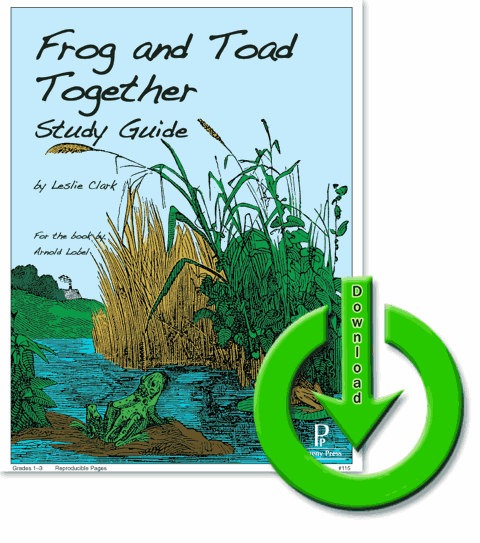 Progeny Press provides study guides for literature books. They are from a Christian perspective, so scripture memory and questions are included with each book. I really like the mission statement for Progeny Press.
"To teach our children to think clearly, to understand literature, and to rely on the scripture for truth and values, and enjoy themselves while they do it!"
It's very easy to get away from remembering to rely on the Bible in the stresses of life. As adults, we forget. So then our children see us not doing it and our children learn from our example. These study guides were great. While we were working on not only our reading and reading comprehension, but there were scriptural reminders about our behaviors to discuss.
Joey really wanted to read The Hunger Games, so I thought this was a great opportunity to try and see if he could handle it. The Hunger Games study guide ($21.99) is made for Grades 8 - 12.
The study guide is broken down into manageable sections. So Chapters 1 - 4 is a group and so forth. Joey actually read the chapters and looked at the questions to see if he could answer questions. He did this 4 days a week. I really encouraged him to read the questions before he started his reading. The questions were well written and thought provoking. Some were asking for some basic details though.
I have to say, he is doing better at comprehension, but these questions are definitely high school level. This study guide is written to really prep students for their upcoming college years. They required thought and self-reflection that he is still working his way up too.
Included also are a ton of ideas to help your child to really get into reading the Hunger Games. The pre-reading activities encourage physical activity as well as extra study ideas to turn the Hunger Games into a history unit as well. We did watch a few videos to help him look at how the Hunger Games is connected with Greek Mythology.
Extra writing assignments, that encourage essay skills and extensive vocabulary assignments are also included.
The Hunger Games Study Guide
by Progeny Press definitely does really well at the high school levels to prep students for college level writing.
Joey did struggle with this study guide. So I adjusted what questions I used with him. It was very easy to adjust it to his level and skill ability. And then as he gains the higher skills, we can revisit those questions again.
The scripture references were very appropriate, and no they do not try and tie the book into the Bible. The scripture references make you think about the activities of the characters and how to apply this information in your own life.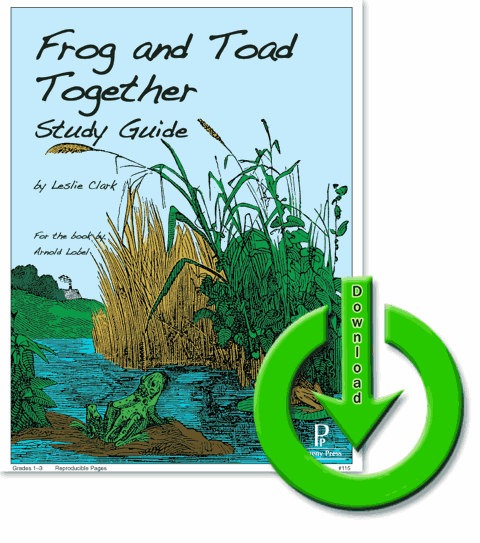 This was the first time she had read any Frog and Toad books, and I was hoping she would like them. I remember reading them when I was little. She did like it.
The pre-reading activities for each chapter of the book included some thinking questions about our character. They also included scriptural references to help us really look at ourselves and the way we are acting.
With this level, each chapter of the book was a chapter in the study guide. The comprehension questions were easy for her age level, but yet not so easy that they didn't require some thought.
We enjoyed working on the activity suggestions. They ranged from art:
To cooking projects:
Will we continue using
Progeny Press study guides
? Although I do find them a little pricey for the budget, they provided me with flexibility. The study guides are very easily adjustable to my kids various levels, which is very important to me. I was easily able to mark out questions that Joey was unable to answer and work with him on questions that would improve his writing and reading skills. You can also choose to leave out the scriptural material if you would like.
Depending on your child's abilities, I know that Joey will not be going through study guides quickly, so the price is cost effective for his level of study guides. Lydia will go through the study guides a bit quicker, so the younger levels, even though very nice, we might not purchase as many of them. But I do know that I will be purchasing some of them because they have eliminated a lot of extra work for myself. I can very easily use these study guides to create a unit study for the kids. That is why I am leaning toward these E-guides being cost effective for our family.
Many members of the Schoolhouse Review Crew were given the opportunity to try out various titles of the
E-Guides
from
Progeny Press
. Take some time to see how they used them in their homes and how the
E-Guides
worked for them.