There are a lot of reading programs option out today. We have tried many...many of them. We recently had the opportunity to try out Reading Kingdom Online Reading program. Caty has been working with the program a few weeks now and I'm seeing a steady improvement in her reading and even some of her spelling skills.
Reading Kingdom Online is an online reading and writing program for ages 4-10. It's fun and completely interactive.
Some of the benefits of Reading Kingdom are:
It works as a standalone curriculum or as a supplement.

It can be used independently by the child.

The program adapts to your child's strengths and weaknesses give them an individualized lesson.

It's a fun way to learn typing and reading skills.
Created by Dr. Marion Blank, one of the world's top experts in reading, 'Reading Kingdom Online uses the research she done and turned it into a patented "6-Sim" Six Skill Integrated Method that teaches all the reading and writing skills in an integrated fashion.
These skills complement each other and reinforce each other, instead of competing.
Many children fail to become proficient readers because they get overwhelmed by the amount of phonics rules. And this described Caty so well. She struggles so much. There are fewer than 1 in 5 words that can be sounded out. Caty gets so overwhelmed and frustrated trying to figure out why the words were not matching the sounds. I was getting frustrated repeating, "Well that would be right, but there is this rule also." There are just some children that do not thrive on phonics based teaching methods.
Reading Kingdom Online has taken the frustration out of forcing phonics based learning on her.

This is a big deal for us.





In the past few weeks, Caty has been make slow strides in her reading skills. She is also improving in her keyboarding skills, since this is one area that

Reading Kingdom Online allows students to work on.

We actually start out each day's schoolwork with Reading Kingdom Online. The shorter lessons are great for her attention span, and most days she gets so excited about finishing another level....that she will actually do another lesson without complaint!! That is saying alot!!
We are using Reading Kingdom as a supplement along with another program and Caty obviously prefers Reading Kingdom since the work amount required is shorter.

Reading Kingdom Online

is fun, bright and colorful....





Teaches spelling and reading....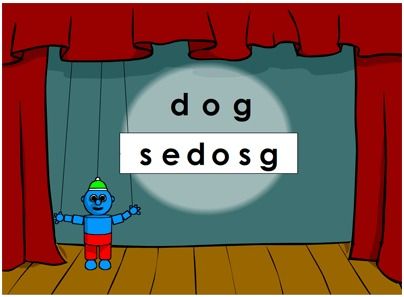 Teaches typing skills (I love this extra!!!)....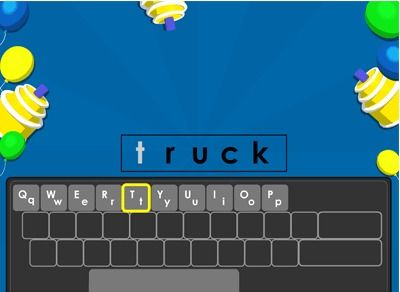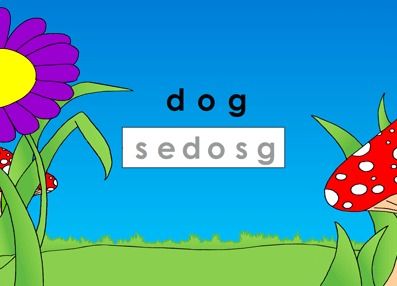 We have a subscription to another online reading program, but I constantly find Caty distracted by the character side of the program and not actually completing her lesson. I feel like I spend more time telling her to do her lesson work than I need too. I

like that

Reading Kingdom Online is bright and colorful, has fun animal characters and yet those characters do not distract from the whole point of the program.......learning. The added bonus of the short lessons is definitely wonderful. In fact, I am shocked how much learning is packed into just a few minutes.
Reading Kingdom Online recommends that you use their program at least four days a week. So it is very easy to fit into your day if you have a struggling reader whether you are a homeschooler or your child attends a public school.

We will continue using

Reading Kingdom Online

with Caty.
Check out for yourself how their approach is by watching this short video on the program.
You can try out Reading Kingdom Online with your child also!! They offer a 30 day trial to allow you to see if the program will work for your family. After the first 30 days, it is only $19.99 per month or $199.99 per year for your first child. There are extra materials that you can purchase, such as readers...but it is not necessary to purchase these to use the program.
Several members of the Schoolhouse Review Crew were able to use Reading Kingdom Online in their homes, please take some time to see how this program worked for them.