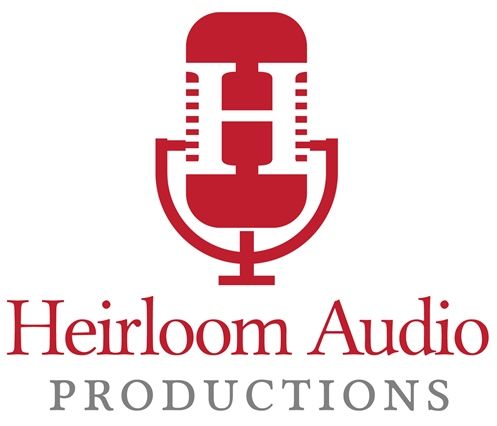 We are a big audio book family. Being on the road so much on our travels, gives us a lot of time to listen to books. We listen to a wide variety of stories. But since I am a history lover, of course I also want to sneak some type of historical fiction and non-fiction into the listening schedule. We recently had the opportunity to review The Dragon and the Raven ($29.97) from Heirloom Audio Productions.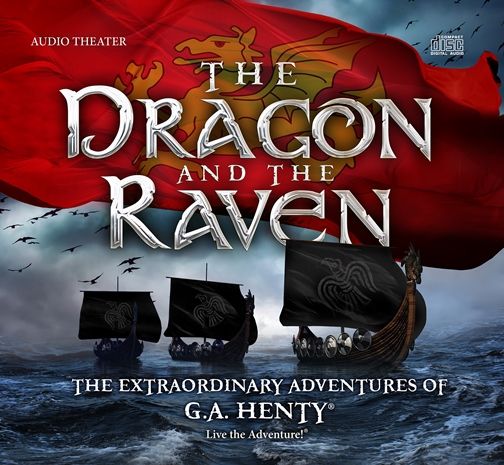 Heirloom Audio Productions strives hard to bring history alive. They incorporate character building and Christian values into the stories. Some of their current audio dramas include:
Imaginations can run wild while your family listens to stories of exploration and determination when facing defeat.
Heirloom Audio Productions did not disappoint this time either. The Dragon and the Raven is 2 1/2 hours of non-stop adventure and intrigue. Written to be family-friendly for all ages, this radio drama style fiction takes you back into English history. The Danes have swept over every kingdom in England, destroying everything in their path. You join in on this battle as Edmund and King Alfred of Wessex take a stand against these invaders.
But they soon realize that they need the help of the one person who they have abandoned, God. Will they be able to make a difference and take a stand? Will they find the right path back to the truth? This is a story of virtue and valor. The Dragon and the Raven gives wonderful examples of determination and courage in the face of challenges. It also gave excellent example of how you can turn to God in times of distress and hardship.
An all-star cast of John Ryhs-Davis, Helen George, Brian Blessed, Sylvester McCoy, John Bell and Katherine Kellgren narrate and act out this story.
We received the two-disc cd-set of The Dragon and the Raven, as well as the accompany package that you receive with the Family-Four pack which includes an estudy guide, a 48 page PDF that helps parents and children dig deeper into the story and historical events surrounding the story. Also a printable copy of Proverbs 21:31, and the official Dragon and the Raven Soundtrack MP3 download.
The eStudy guide helps parents to look through this time in history and help give them ideas for activities to bring this time period more alive for their children. Sometimes it is harder for some children to imagine what is going on in the story inside their minds while they are listening. With the help of the activities suggested, you can overcome that challenge with your children.
We have loved yet another production from Heirloom Audio Productions. We have enjoyed all their products so far. Even though we are not studying this time period in history, I do have some fans of English history. So
The Dragon and the Raven
audio drama was great to listen to while we were traveling. As I closed my eyes while listening, I could imagine standing in the middle of the scenes. The actors did a wonderful job with the voices. We do run into issues with the sound quality in some radio dramas. Either they are too loud or too soft and I spend more time adjusting the volume level than I do getting to enjoy what we are listening too. This was not the case with
The Dragon and the Raven
.
I was able to leave the volume level normal. I was only disappointed when I had to pause it for a drive-thru window.
If you are studying the time period of the 1200s through 1400s in English history, I would definitely recommend adding this title to your listening list. It will help to bring King Alfred of Wessex more alive in your children's minds.
Several members of the Schoolhouse Review Crew were given the opportunity to try out
The Dragon and the Raven
.
Take some time to visit the Schoolhouse Review Crew blog and see how they enjoyed this in their homes and what they recommend.