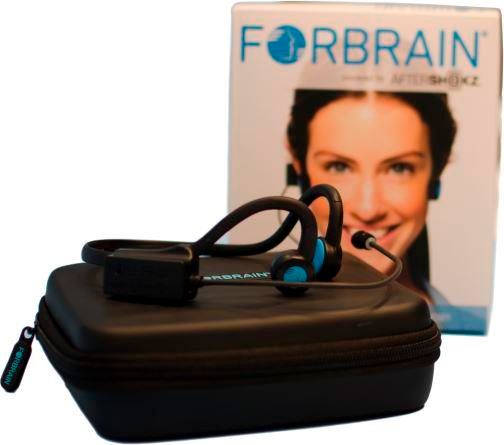 We have been reviewing the Forbrain from Forbrain - Sound for Life Ltd. Did you know that the sound of your own voice can help you improve your concentration, memory and even speech?
Forbrain - Sound for Life Ltd
.
has created a device known as Forbrain to help both children and adults. Forbrain has taken the issues we are experiencing and blown them away! In as little as 20 minutes a day, your child or even yourself can read out loud to themselves and make improvements in the areas of concentration, memory or even speech development.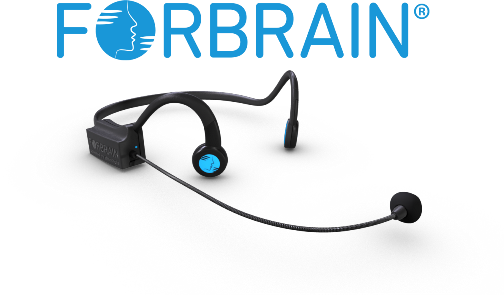 Forbrain is a specially designed system that allows you to speak into the microphone and sends your voice back to your ear so that your auditory system can get a clear sound of what you are saying. You are listening to yourself through the bones in your ears. You are getting a pure sound, with little distraction.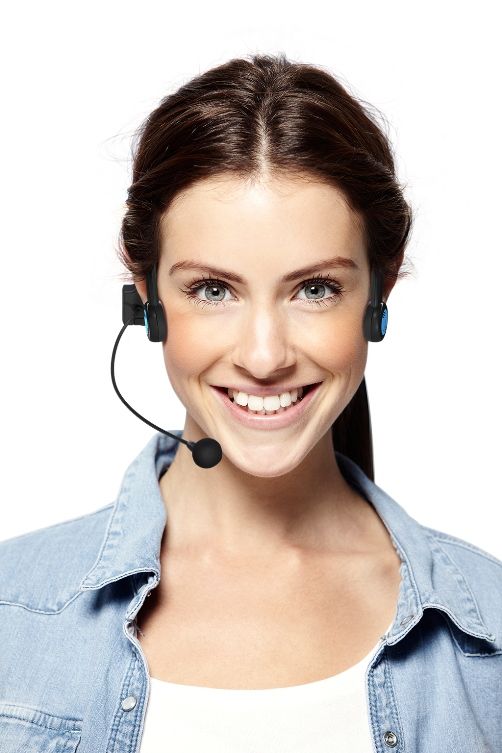 For the past month we have had the opportunity to try out Forbrain. In our home we have multiple students with learning disabilities, including ADHD. So distractions derail us constantly. On top of those issues, two of our children also have significant speech delays. We have been through many, many sessions of speech therapy and constantly reminding them about the sounds they are making. They get very frustrated when we do not understand what they are trying to communicate. The trouble is, we have really reached a point where going to a speech therapist actually seems to be a waste of time and money. They are not improving.
I was nervous at first letting them try Forbrain for fear they would have issues with it because of sensory issues. But Caty took to it right away. The volume is easily controllable, so you can adjust it to each student's desired level. Forbrain is also not adjusted to just one student. So Lydia and Brayden could use it also.
The kids fight over reading during our Bible Study. When Brayden is reading out loud he starts out ok and with a good volume level. But as he continues, his voice level starts lowering and he starts mumbling the words. It gets to the point of we can barely hear his voice and we certainly would not know what he was reading if we weren't all looking at the same book at the same time. I was afraid he would have the most sensory issues with using Forbrain. But he thought it was cool and he said it was like wearing a video game headset, except he can hear everything he says!!
We have been using Forbrain with him for 3 weeks, and then I took it away. He has been making gradual improvement in his voice level. In such a short amount of time, he hasn't made huge speech strides, but that is a long way coming considering he is 14 years old already. To test something out, I wouldn't let him read with Forbrain for a few days, just to see what happened. He was ok on Day 1, kept his voice level higher. But by Day 2 he started gradually reverting back to his old ways.
I have seen improvement with him, and we are going to continue using Forbrain daily to try and help him over come some speech issues. We will be using it along with his speech therapy program. I am excited to see a continued improvement for Brayden. His speech will make a huge impact on his future life.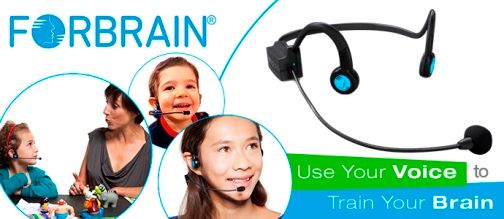 Caty has loved using Forbrain. She not only needs to use it for speech, but also memory issues. So Forbrain is double duty for her. She was amazed that she could hear herself when she first put it on. She actually loves having Forbrain on all the time. Even when she made her history presentation for our Living History Day, she wanted to wear it then also. She practiced her presentation repeatedly using Forbrain and hearing herself really helped her to retain the information that she was reading. She was able to answer any question that we asked her about her presentation. So that was a real win for Forbrain. Normally if I ask her any comprehension questions, I get a very frustrated, "I don't know." or "I don't remember so stop asking me." So I have been very excited with her progress.
Forbrain does come with a USB charging cord, an easy to use set up and user guide, and a very nice carrying/storage case. The recommendation is to use Forbrain at least 20 minutes a day. Depending on your age though that can be adjusted for younger children to even senior citizens who are experiencing memory or speech issues. The amount of time used daily can also be adjusted for the amount of therapy you are seeking. If you are seeking a more intensive therapy, then using Forbrain a couple times a day is recommended. Caty would wear Forbrain all day if I would let her.
The battery life can last roughly 6 hours when fully charged. It takes roughly 3 hours to charge. Which means I need to charge the device daily. But it has definitely been worth it.
We mainly have been using Forbrain with Caty and Brayden. I was looking at it for their pronunciation. We haven't been using it long enough to see huge improvements, but we have been able to see some gradual changes in their reading. Gradual change is better than no change. So I have been very impressed with Forbrain. We will start adding Joey into the mix as he is having severe memory issues. Since I have seen improvements in Caty's memory as she uses Forbrain, I hope this will help Joey to make improvements in this area also.
The cost of Forbrain is $359.00, but they do offer a 30 day satisfaction guarantee. The cost may be daunting, but for children with delays and even some seniors there are usually programs in your area that help cover the cost of therapy items. You could easily contact these services and see if they could help in the cost. I am considering purchasing a second item so that I can avoid the fights during our family bible study, since Brayden and Caty both want to wear it the whole time. I will be contacting our local agency to see about help.
Several members of the Schoolhouse Review Crew were given the opportunity to try out Forbrain from Forbrain - Sound for Life Ltd. Take some time to see how this device worked out for them in their homes.