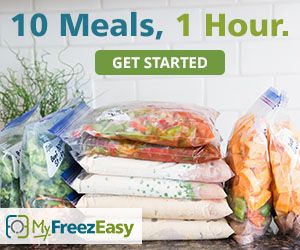 Life is always in a hurry. Even on days when we do not have a lot of outings planned, I struggle to get a meal on the table. My other issue is that I dread the day of the week when I sit down to make our meal plan. I sit with our schedule and a calendar, but somedays I just cannot think of things to make. We recently had the opportunity to review the MyFreezEasy.com Freezer Meal Plan Membership from MyFreezEasy.com.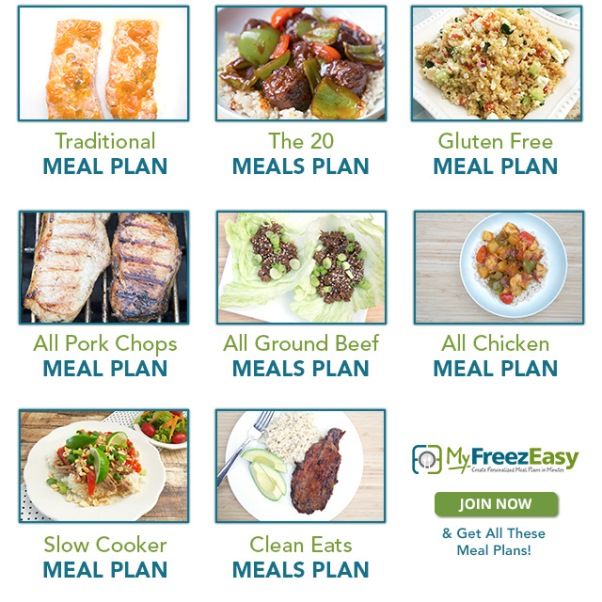 The MyFreezEasy.com Freezer Meal Plan Membership from MyFreezEasy provides families with a complete meal plan each month. You can choose from many different options, including allergy friendly options for those with special dietary concerns.
There are options for clean eating, gluten free, all chicken, all ground beef, all pork chops and even slow cooker meals. Many dietary options give you 5 recipes to follow each month. The goal being that you prepare each meal two times for that time period. So instead of 5 meals, you have 10 meals in the freezer for that month. There is also a 20 Meals option that provides 20 meals. If you have the freezer space for that, it's an awesome option.
Each meal plan is an easily downloaded PDF that you can print. Each meal plan includes the meal list, recipes, shopping list for the meals listed, storage materials needed, preparation and freezing instructions.
This highly organized system can easily allow you to prepare several meals and have them freezer ready in a little over an hour after getting your supplies ready.
I really liked that there are a large range of options available for families to choose from. You can easily substitute or leave out some ingredients due to allergies. In fact, on most recipes that we viewed and tried it listed on the page what ingredients to leave out if you are making modifications for non-dairy family members.
They even help you out further by providing videos to help you out.
MyFreezEasy.com also provides printable labels for each one of your freezer recipes. You do not need to worry about where you put your recipes that you printed. Each meal is easily labeled with instructions when you pull it out of the freezer.
I was not able to actually freeze any of the meals that we tried. I have severe dietary/allergy issues and after doing research decided to not chance being ill. So instead we followed the simple recipes and added them to our meal plan. The recipes are fully laid out for you on each page. So you do have the option of just cooking the meal for dinner or freezing.
The stuffed sweet potatoes were a hit. Caty loves Spanish rice, so that was a hit with her. She is very picky about her Spanish rice, so I was nervous that she wouldn't like this. But she gave it two thumbs up. We also made the modified beef stroganoff (Left off dairy and gluten free noodles). The meal ideas came at a time where I just was totally planned out, and to be honest was ready to reach for the phone and let them start eating fast food...and lots of it.
You do not have to follow each meal plan exactly. You have the option to Build Your Own Plan also. You can easily drag and drop meal choices to create your own customized choices, and then print your new menu.
If you need help organizing your meals or just want ideas to put on your meal plan, I highly recommend the MyFreezEasy.com Freezer Meal Plan Membership. You will definitely get your money's worth out of your subscription fee. It has really helped my meal planning trudge each week. I look forward to continuing to use MyFreezEasy.com to make life a lot easier for myself. The Premium membership (which is what we reviewed) is $10.00 a month or $95.00 for a full year. They also offer a basic plan that is $7.00 a month or $77.00 for a full year.
Several members of the Homeschool Review Crew were given the opportunity to try out MyFreezEasy.com Freezer Meal Plan Membership. Take some time to read how they used it in their homes and if they thought it was worth it for their families. Just visit the link below.