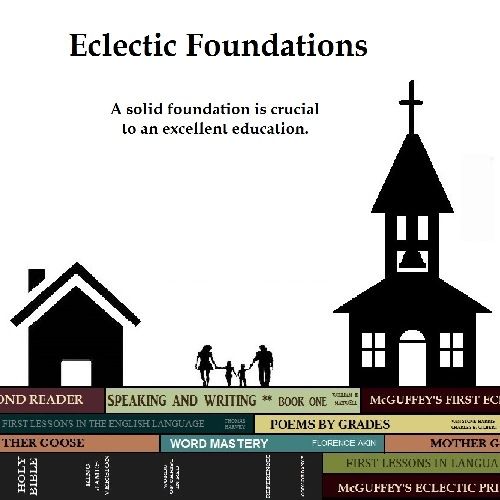 We have been hitting a brick wall recently in our home with regards to phonics, spelling and everyone that is involved has hit their frustration levels. I was excited to get the opportunity to review the
Eclectic Foundations Language Arts Level B
from
Eclectic Foundations
. I was really not sure where to turn next.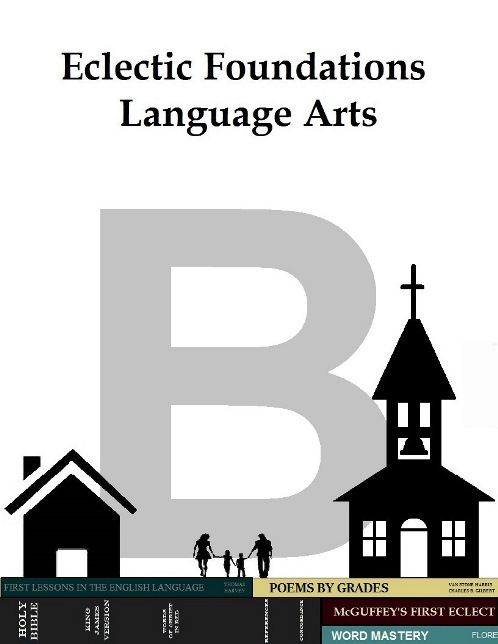 Our youngest has been struggling. She was a struggling reader, and reads at her "grade" level now. I thought we had climbed a mountain and we were ready to hit that easy path for a while. Then I introduced spelling. It was as if she had never been taught her alphabet. I have been struggling with what direction to head. Researching this issue and trying to find help has been a challenge also. We live in a small enough area to not have many resources available to us.
When I received the
Eclectic Foundations Language Arts Level B
set, it intrigued me. Our set included the
McGuffey's First Eclectic Reader (PDF) , the Eclectic Foundations Language Arts Student Workbook ($24.00) , Eclectic Foundations Language Arts Teacher's Guide ($12.00), and the Phonics Practice Sheets - Level B and McGuffey Word Cards ($20.00)
.
The Level B would work for kids in grades 1 - 2, and even grade 3 as in our case. I wasn't sure how this would help and if it would help Caty in her struggling reading. But since we used McGuffey readers with Caty to help with her reading, I was willing to give it a go.
When we started using
Eclectic Foundations Language Arts Level B
, it was so easy. I literally made sure she had a pencil, a dry erase marker and eraser and some crayons/markers. That's it...no weird supplies. I opened the teacher's guide and boom....I was ready to go.
The Eclectic Foundations Language Arts Teacher's Guide has every lesson completely laid out. So I was able to glance quickly at the lesson. We followed along inside of her student workbook and also read out of her McGuffey First Eclectic Reader.
Most days we practiced writing in our Phonics Practice Pages. These pages are laminated for repeated use with a dry-erase marker.
Every day's lesson is a little different. We do reading, work on phonics (new and review), handwriting/copywork, poetry and also work on grammar. The questions to encourage your children to delve deeper into poetry are printed and ready to go.
Eclectic Foundations Language Arts Level B
encourages children to learn cursive, which is a dying art form. Caty unfortunately struggled with this style, but I was able to easily adapt her copywork to remain in manuscript.
Each day's work varied in length. The longest we may have worked on a lesson was about 30 minutes. It was a slow-moving day that way. But you could also easily break up the daily lesson with reading or exercise breaks between each task. It is very adaptable to your child's attention span.
All of the workbooks and educational guides arrive spiral bound. This was an absolute favorite of mine. I hate ordering a book that we use a lot, and then needing to take it and pay to have it spiral-bound. The books stay open easily to avoid the frustration of writing. The word cards were printed on a sturdy cardstock and great to remind children about all the various parts of speech.
Eclectic Foundations Language Arts Level B
has been very easy to use. It has been a simple way to continue to review phonics sounds with Caty, which is one of the areas she has been struggling with. She was also able to work on sentence structure and other areas of grammar in an easy way. I didn't have to worry about printing a bunch of worksheets.
We are making our way through the 36 lessons. I think we will be working our way into Level C this summer. Caty is making progress slowly. I like the ease of us. This is very beneficial, since I just do not have time to read extensive directions on how to use a program. I would highly recommend Eclectic Foundations Language Arts Level B to other homeschool families. It has been a great addition.