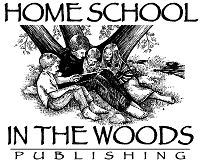 Planning a US geography study can be a very daunting process. But the Hands-on History Activity-Paks - Make-A-State can make planning a State study very easy with their hands-on history approach to learning this upcoming school year.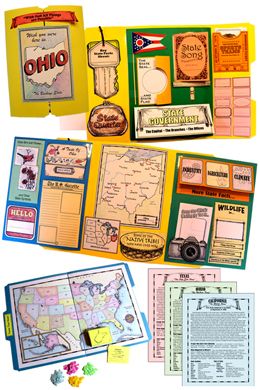 This Lap Book includes more than 20 projects that combine all elements of study including creative writing, mapping, history, research skills, vocabulary, and even cooking skills.
We received the download for our review. It was a super-simple process. When you open your zip files, there is an 3 page instruction set that fills you in on all the areas of study. It also gives your a basic outline of the twenty activities that you can do to study each state.
Lap Book templates include:
Key State Facts

Origin of State Name

State Motto

State Symbols

State Song

State Wildlife

State Geography

State Government

State Seal & Flag

State History

Famous People from..

Native Tribes

State Landmarks

Sports Teams

State Quarter

Recipes from that State

State Vocabulary

State Timeline

Postcard from the State Activity

State Facts page
The Hands-on History Activity-Paks - Make-A-State
program can be used with any state in the US. Home School in the Woods has provided information sheets for all states, including Washington D.C.
For each state study that you work through, you simply decide which of the 20 activities (or all of them) that you want to do. Print the templates and prepare a file folder to create a base for your study. To round out what you are learning you can collect videos and books from your local library. But included in your Introduction page is also a list of resources you can use during your study.
Each of the state studies can be turned into whatever length that you would like. If you want to do 1 a week or 1 a month, it is completely up to you how you can do your study.
Caty thought it was neat that you could include your own quarter in each book, or you could also do a coin rubbing. Whatever is your preference. We do have all the quarters collected and this brought out our map again searching for the states.
She also thought the recipe pocket was cool. She is our little chef. She loves when cooking projects are included. The last time we did a state study, I included recipes weekly in our studies. It brought that area to life for the kids.
The
Hands-on History Activity-Paks: Make-A-State can be a full year curriculum (depending on your speed in completing each state). You can get all of this learning experience for only $18.95 (Download) or $19.95 (CD).
There are several other titles in the Hands-on History Activity-Paks series from Home School in the Woods. These include The Old Testament, The New Testament, Composers and Artists. All of these are available for the same cost. Quite a deal for the amount of curriculum resources that you receive!!
If you have a child who loves lap books, you definitely need to check out the
Hands-on History Activity-Paks and specifically the Make-A-State product for your studies!
As if the Hands-on History Activity-Paks were not enough, Homeschool in the Woods has now announced they will be releasing A-La-Carte projects. If you enter the code alacarte for the coupon code, you can get a study on the Erie Canal at no charge.
Several members of the Homeschool Review Crew were given the opportunity to review several products from Home School in the Woods. Please click below to learn more about the Time Traveler series and Lap-paks.