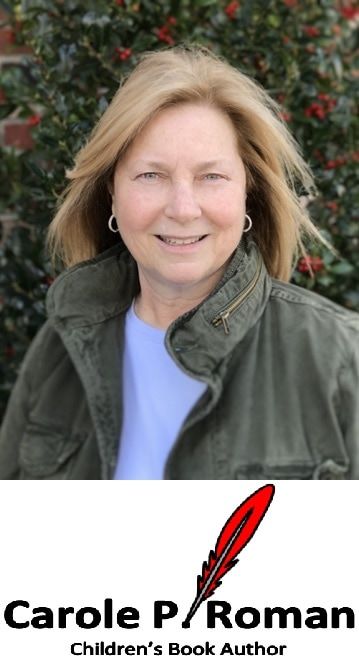 We are HUGE fans of Carole P. Roman's geography series. So I was very excited to get the opportunity to review more of her titles from the If You Were Me and Lived in....history series. We had the opportunity to review, If You Were Me and Lived in ... Ancient Greece, If You Were Me and Lived in ... Ancient Mali and also two new stories in her O Susannah early chapter book series, Oh Susannah - It's In The Bag and
Oh Susannah: Things That Go Bump
!!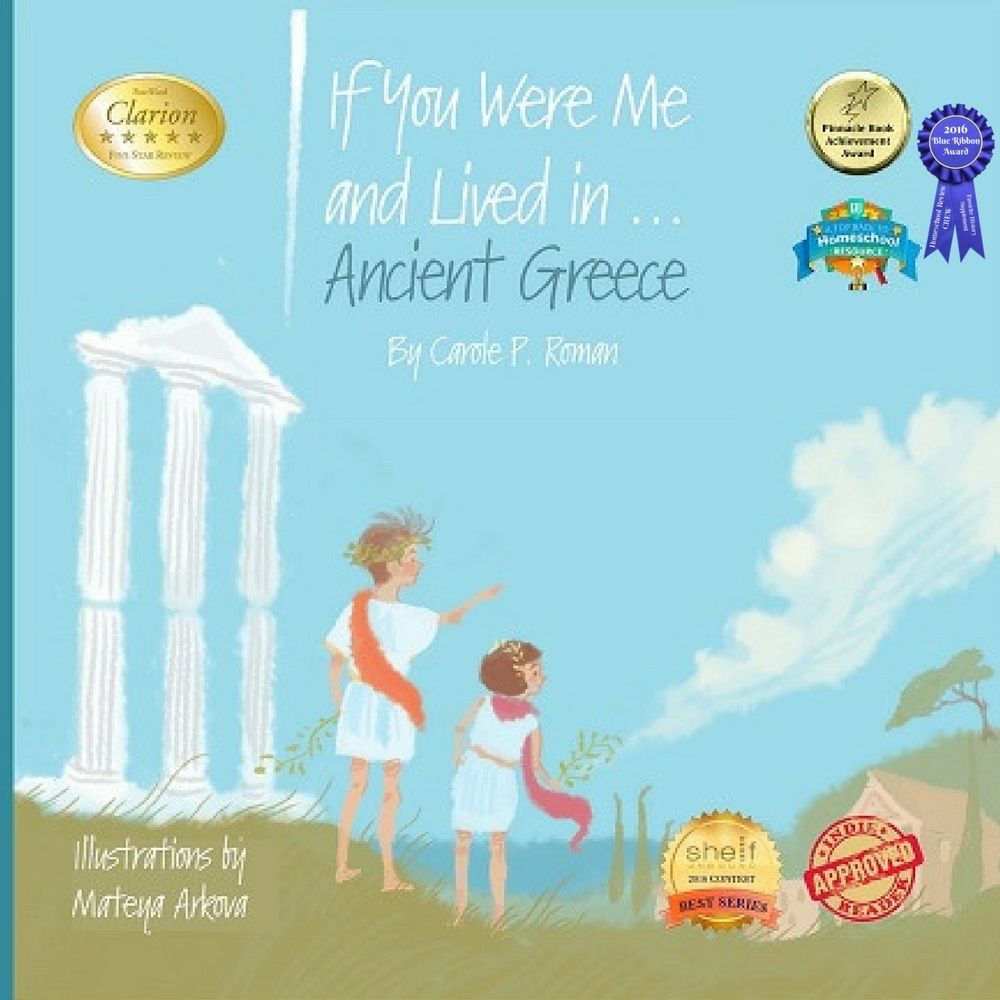 We were very generously sent If You Were Me and Lived in...Ancient Greece and If you Were Me and Lived in Ancient Mali. These durable and color paperwork books were written for ages 8 to 15. That's right....the If You Were Me and Lived In .. historical series is perfect for multi-level teaching.
We were able to use our copy of If You Were Me and Lived In .. Ancient Greece during our recent talks about art in Ancient Greece. The girls also got a start on looking up facts for when we study Ancient Greece in their history in a few weeks.
There's information on Greek Gods and Goddess.
And everyday life
As always, these stories are packed full of historical information for all ages. The illustrations help to bring to life all the details in their minds. Carole P. Roman does extensive research on each one of these books. And you can tell from not only the story that you are reading, but the illustration also.
In the 78-page book of If You Were Me and Lived In .. Ancient Mali, you will be swept back in time to the continent of Africa in the 1300s. You and your family will learn the culture, traditions, food and social structure of tribes living in that time period.
To be honest, we had never studied this area in any of our history studies. The boys are going through a different ancient World History program than the girls. So I had them read If You Were Me and Lived In .. Ancient Mali to go along with their ancient world history studies.
Even though these stories seem more like picture books, both boys who read at high school level, but are at a lower comprehension level, really enjoyed these books. I really like that each on of the

If You Were Me and Lived In .. books in the historical series have a Glossary in the back to make it easier for the kids to look up words that are new to them.
Even though these are listed as part of the history series, you could very easily use both of these titles along with geography studies for each of these countries. I plan on pulling these out when we get back to those areas in our studies. I like the simplicity and yet thoroughness of the If You Were Me and Lived In ... history series. I have already started ordering more to go along with our ancient world history studies. The boys usually balk a bit at the "extra" assigned reading I give them outside their textbooks. But both of them thoroughly enjoyed these titles and I liked how it brought these areas to life.
Our local history museum has historical trunks you can check out for "classroom" use with materials gathered together to give time periods hands-on learning for students. I plan on sharing our copies of Carole's books with them, so they can see how wonderful they are and hopefully add them into their trunks!
We were also privileged to try out Carole's Oh Susannah early chapter book series.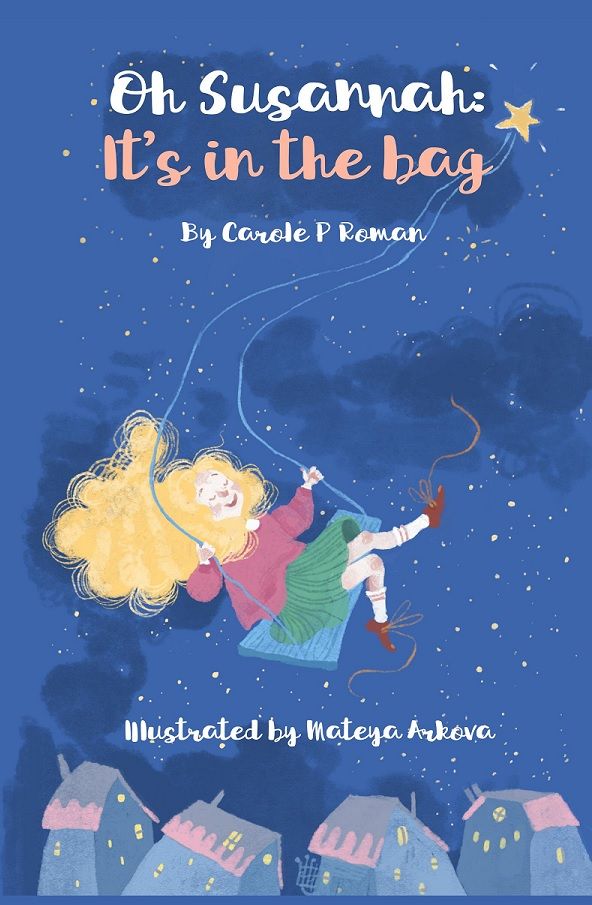 Caty fell in LOVE!! Written for Grades 3 - 6,
Susannah mesmerized Caty and she couldn't stop reading the first story, Oh Susannah: It's in the Bag. She laughed and was so excited to tell me about the story she read, she kept getting tongue tied. She is working on Oh Susannah: Things That Go Bump and is loving it just as much as the first book. Caty will be watching for the next book in this series and having me pre-order it as soon as we can.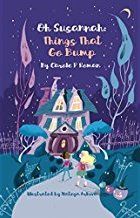 Carole P. Roman is such a versatile author. She can write historical non-fiction, geography, early chapter books and even nursery age books. Everything we have ever read from Carole, we have really enjoyed and use them for pleasure reading and right along with our curriculum. They are definitely worth the investment.
Several members of the Homeschool Review Crew were given the opportunity to review several of the different books written by Carole P. Roman. Click the link below and see how they used these stories in their homes.